As I look around the internet lately I know one thing for sure - mini scrapbooks are hotter than ever! Have any of you not checked out Pinterest yet? Oh so many mini scrapbooks posted there. I could spend days just looking through them all. So much fun! And our Yahoo mini books group has never been busier. Seriously, I can't even keep up with things over there. I do know they are doing a lot of swaps and having great fun!


So it has been a while since we've had a contest and a prize, so I think it's high time we did that. First the prize - The winner of this contest gets to pick their own prize from my Etsy shop!



Any one item of their choice. No shipping, no cost whatsoever. So how do you enter? It's easy! Just like us on Facebook and leave a comment on our Facebook page and you will automatically be entered to win. On May 24th I will randomly choose one person who commented and they will be able to chose any item from my shop. This is open to all readers - even internationally!


What's New At Making Mini Scrapbooks




We have a few new tutorials on our website that we'd love to share with you. One is the Triple Pocket Mini Scrapbook. Each page in this book has three pockets - one one each side and one in the middle.




These are nice size pockets too - perfect for holding photos and memories! And very easy to create. I did put it in the Bind-It-All Projects section of the website, but you can bind it in many other ways as well.




Speaking of easy to create, I finally added a tutorial on making a Coffee Filter Book. This book was the first mini scrapbook I ever saw oh so many years ago. And like I said, oh, so easy to create. Make sure to try one soon!


We also added a tutorial in our bookbinding section on the Coptic Binding stitch. I love this stitch.




It's perfect when you have something hard like a postcard or cabinet card that you want to use for the cover of a little book. And this binding allows a book to lie flat, which is perfect for art journals and diary types of books.



The last tutorial that I've done recently is for a wine tasting journal.

I grew up in Northern California wine country, but only in the last couple of years have my husband and I gotten serious about wine tasting.




I've seen these journals in the various wineries so I decided to make one of my own. I've included a PDF for you to use for your own journals. Again, I put this in the Bind It All Projects area of the website, but you can certainly create this project and bind it any way your heart desires.



Finally, I did add just a few new vintage images to the vintage image section of the website. These are mostly vintage postcards and a cabinet card I found at a yard sale.



Around the Net


This newsletter I would like to share something a bit off topic. I recently read a book that touched me deeply and I just want to share with as many people as I can about it. The book is called "Kisses From Katie" written by Katie Davis.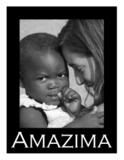 She is an amazing young woman doing some incredible work in Uganda, Africa. Here is a link to her blog, where you can purchase her book as well as read some of her story. So inspiring! Kisses From Katie Blog

That's it for this newsletter. Until next time... Keep on Making Mini Scrapbooks!